Our Staff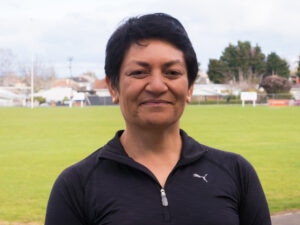 Linda Sprangers
General Manager


Kia ora Koutou,
Ruahine nga pae maunga,
Rangitikei toku awa,
Tainui toku waka,
Ngati Raukawa ki te tonga toku iwi,
Parewahawaha toku whare nui.
Joe and I have lived in Te Awamutu for the past 30 years. We have two adult children and a two grandchildren. My background is in Staff management, banking, and administration, working 18 years in corporate banking. I am, and have been fully involved with Netball on a local, regional and at a National level, Umpiring, coaching & committee member.
Have been involved with Touch as a player, coach, manager and administrator at the local module and Waikato region. I have been Office Manager here at the Club since 2012. I am an advocate for our unique multi-sports coded Club and proud of the Clubs history. I acknowledge the hard work and foresight of the unsung heroes who built this Club and Culture.
Kim Stojanovic-Swift
Club Co-Ordinator
Teena koutou kaatoa,
Ko Kim Tooku Ingoa,
Ko Wharepuuhunga te Maaunga,
Ko Puniu te Awa,
Ko Tainui te waka,
Ko Raukawa ki wharepuuhunga te iwi,
Ko Raawhitiroa te Maarae,
No reira teena koutou kaatoa.
Ngaa mihi.
I am a past student of Kihikihi Primary, Paterangi Primary, Te Awamutu Intermediate and Te Awamutu College before attending boarding school at Te Aute College in the Hawkes Bay.
I am a Mother of 2, 13-year-old daughter who attends Te Awamutu College and a 10-year-old son who attends Nga Purapura o Te Aroha respectively.
I have experience in a variety of sports, recreation, staff management, communications, health and safety, logistics, event planning and I have led many small and large community fundraisers. I spent 5 years living in Perth as a Fly-in Fly-out worker before returning home to volunteer at Kihikihi School breakfast club and re-joining the team here at Te Awamutu Sports, previously working as a Bar staff 2008 - 2009.
I became a member of the Te Awamutu Fire Brigade January 2020, completing my 7-day Recruit course at the National training Centre in Rotorua November 2020 to become a Volunteer Fire Fighter. With the support of Linda and the board, I am able to serve our Community when the call comes. I have always been an avid sportswoman, premiere netball player, sports coach, mountain Hiker and I am also a qualified personal trainer. I am well submerged in my Maori culture, Whanau, Marae, Kapahaka, and Mau Rakau.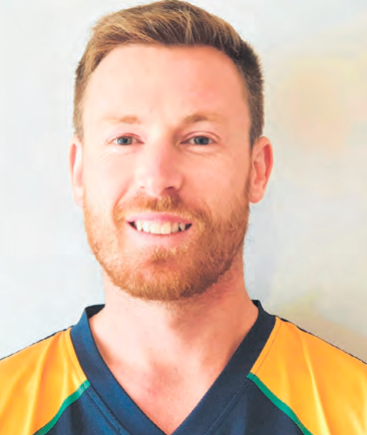 Ollie Ward
Community Sport Director
Kia ora,
Ko Ollie Ward toku ingoa.
I have spent most of my life here in the area, schooling in Kihikihi, and Te Awamutu.
I have worked at locals schools in the past teaching drums and creating lunchtime activities and sporting competitions.
I am a keen sportsman playing rugby, touch, basketball, cricket, netball and golf. I am a strong advocate for this Club and community, with strong passions for youth participation in sport and recreation.
- Coached basketball for Te Awamutu Tigers.
- Coaching rugby Gwynne Shield in 2015 Finalists.
- Coached Te Awamutu college 2nd XV 2019/2020.
- Currently one of the Te Awamutu college 1st XV coaches for 2021.
I am a past employee of TA Sports, I held the role as Program Facilitator when the Albert Park Indoor Centre first opened in 2015. In this role, I built the occupancy of the centre, facilitating modules, holiday programs, group bookings, and community events from the ground up.
I have been fortunate enough to have traveled around the world, favourite places being Switzerland and Vietnam.
In 2009 & 2017 I attended Camp America in Connecticut as sports Field counsellor.
Have organised a number of Community fundraisers 12 hour shoot a thon, 24 hour walk a thon raising over $20 thousand for 2 local families in town.
I also organised a tough kid challenge that ran for 2 years from 2016 - 2017, based at Albert Park Sports fields with 300 children from our Community participating.
Mikaera Hemara
Community Sport
"Ko Maniapoto kei te tihi o te kawau maro.
"Ko Tainui te waka
Ko Kakepuku te maunga
Ko Puniu te awa
Ko Paretekawa te hapu
Ko Mangatoatoa te marae
Ko Ngati Maniapoto te iw
iKo Mikaera Tangihaere taku ingoa.
"He maramara tenei o Te Nehenehenui e ngakau nui ki taku ao Maori.
I hail from Nehenehenui and have a huge passion for everything Maori. With the help of my friends at Te Awamutu Sports, the focus, is to implement more Te Reo Maori and Takaaro Maori, within the community. So as a collective, we feel confident in knowing who we are and where we come from, and to also build connections throughout our community. I feel that the future of our community lies in the hands of our tamariki, which is why it is important to implement these values within schools."