Club legends
Name: Deon Muir
Position: No.8
Representative Teams: NZ Maori All Blacks, Waikato Chiefs, Canterbury Crusaders
Biography: Deon Muir is better known for his career with Waikato, where he led the province with distinction and appeared in 101 matches. The hard driving No 8, who made his Crusaders debut replacing Norm Maxwell at Ballymore, was considered unlucky by many in his home province never to have made the All Blacks.
Muir did captain the New Zealand Maori side on tours to Scotland in 1998, and Australia in 2001 and 2002, featuring in 16 matches for that side between 1996 and 2002. He also led the Chiefs to their then highest Super 12 finish, of sixth in 2001, winding up his career with 33 appearances for the North Island franchise.
A product of the Te Awamutu Rugby Sports & Recreation Club Inc, Muir departed New Zealand after the 2002 season to further his career in Japan.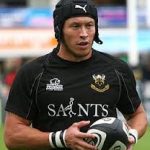 Name: Bruce Reihana
Position: Wing, Fullback, Flyhalf
Representative Teams: NZ Sevens, Waikato Chiefs, Northampton Saints
Biography: Bruce Reihana started playing in the National Provincial Championship level with Waikato in 1996 and led them to two Ranfurly Shield victories out of three. He played for the Chiefs in the former Super 12 from 1997 to 2002 with 58 games and 123 points to his name.
After not renewing his contract with the New Zealand Rugby Union in 2002, Reihana managed to get an overseas contact with Premiership side the Northampton Saints. He was used at fullback and became an influential figure for the Saints and even won the 2003–2004 PRA Players' Player of the Year Award.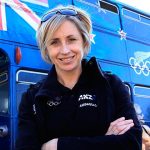 Name: Sarah Ulmer
Representative Teams: 2004 NZ Olympic Team for Road & Track Cycling
Biography: Sarah Ulmer is the first New Zealander to win an Olympic cycling gold. She won a gold medal and set world records at the 2004 Summer Olympics at Athens.
When she left Athens at the end of the games, Ulmer held the Olympic title, the Olympic and world records, the Commonwealth Games title and the Commonwealth Games record for the 3000m individual pursuit. In mid 2011, it was announced that she would be the official 'ambassador' for the New Zealand Cycle Trail.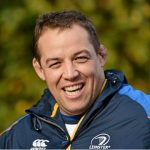 Name: Jono Gibbes
Position: Blindside Flaner, Lock
Representative Teams: NZ All Blacks, NZ Maori All Blacks, Waikato Chiefs
Biography: Jono is the forwards coach of Leinster Rugby in Ireland and former New Zealand rugby union player who captained Waikato, the Chiefs and the New Zealand Māori rugby union team, and appeared in various All Blacks teams.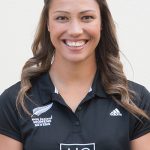 Name: Carla Hohepa
Position: Wing
Representative Teams: NZ Black Ferns, Otago Spirit, Alhambra Union
Biography: Cala Hohepa is a female New Zealand rugby union player who plays as a wing for New Zealand, Otago Spirit and Alhambra Union. On 16 October 2007 she made her international debut with New Zealand at Cooks Gardens in Whanganui scoring two tries against Australia and proved herself to be an emerging player with another three tries in the second win over the Wallaroos a few days after (29-12 at Trust Porirua Park near Wellington).
Hohepa was included in the squad for the 2010 World Cup[3] and became one of the stars of the tournament with her pace, skill-set and vision resulting in seven tries (including a hat-trick in the opening match and some other tries against England, France and Australia).
Name: Tim Gudsell
Position: Road and Track Cycling
Representative Teams: NZ Olympic, Commonwealth, Oceanic Games Team, Pure Black Racing, Franciase des Jeux
Biography: Born in Fielding but raised in Te Awamutu, Gudsell announced himself onto the New Zealand cycling team in 2003, taking out the Scratch race and picking up three silver medals in the Road Race, Time Trial and Pursuit in the National Under 23 champs.
He backed that up with second in the Road Race, third in the Time Trial in the same event the following year, along with taking the first stage of the Tour Of Wellington. Now very much on the radar of the National interests, Gudsell went on to represent New Zealand in the Oceanic Games, two Olympic Games and was a medallist at the Commonwealth Games.
After three years racing in the French Amateur circuit, he got his shot as an apprentice in the Tour de Avenir (under 25 Tour de France). His performance in this league earned him a pro deal with La Francaise des Jeux, where he stayed for four years, where he raced events such as Giro d'Italia, Vuelta a Espana, Paris Roubaix.
In 2011 he signed on for PureBlack racing and enjoyed victory in the tour of Sommerville in the USA before PureBlack eventually ran out of funding, prompting his retirement. Since retirement Gudsell has created his next vision in cycling, a tour service that takes its clients through the picturesque scenery of New Zealand, while also offering coaching and mentoring.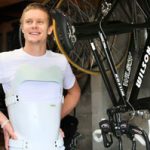 Name: Peter Latham
Position: Road and Track Cycling
Representative Teams: NZ Olympic, Commonwealth Teams, Subway Pro Cycling Team
Biography: Born and raised in Te Awamutu, Peter Latham shot to prominence when he represented New Zealand at the Athens Olympic games as a member of the Teams Pusruit team, before taking out Bronze in the World Under 23 Road Championship in the Time Trial in Madrid.
He teamed up with good friend Tim Gudsell, Hayden Godfrey and Marc Ryan the following year to take Bronze at the Melbourne Commonwealth Games in the Teams Pursuit. His career came to a crashing halt in 2007 when he broke his back but rebounded to represent New Zealand again at the Bejing Olympic Games in 2008. 2009 saw him pick up another Bronze in the Team Pursuit at the UCI Track Cycling World Champs in Poland, before repeating the result in Denmark in the same event.
2009 also saw him join American pro unit Bissell where he rode until he joined Subway Pro Cycling Team in 2011. 2011 also saw him take the Individual Pursuit at the UCI Track Cycling Classic Series in Bejing, before being crowned World Number 1 in that event for the seasons racing. Latham retired at the conclusion of the 2012 season and now resides in Wellington with his family.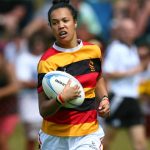 Name: Chyna Hohepa
Position: Wing
Representative Teams: NZ Touch Team, Aotearoa Maori Women's 7's Team
Biography: